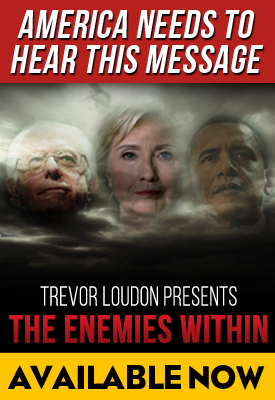 "The Enemies Within" profiles Twenty Senators and more than Hundred Representatives.
Their ties to Communist Party USA, Democratic Socialists of America, Workers World Party, the Institute for Policy Studies,Council for a Livable World and other radical anti-American organizations.
If you would like to order by mail
please mail checks made out to "Exposing the Enemies Within" to:
Exposing the Enemies Within
409 Washington St, Suite A
Cedar Falls, IA 50613
*Please include shipping in payment
Click here to Download Order Form
CLICK TO VIEW TREVOR LOUDON'S  WEBSITE
---
Trevor Loudon, Alan Duff, Retired Army Major and author of Fixing America's Shattered Politics, and Larry Frost, Retired Army Intelligence turned lawyer spoke in St. Cloud, MN on May 24th.
Click to zoom↓

Listen to KNSI radio interviews below.
MAY 24, 2017 4:31 PM
Trevor Loudon Segment 2